Can Canaries Be Hand Tamed
canaries are lovely birds. They are known for their beautiful tones. Everyone would love to have such a lovely bird to be friendly and hand tamed so that companionship be strong enough.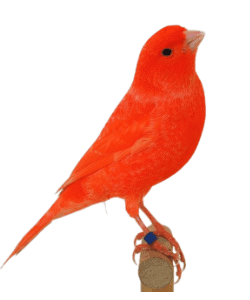 Naturally, canary birds like other common birds can be hand tamed. Like other friendly birds including parrots, it does also need special care and time to get bond with the owner. Adult canaries are very hard to be hand tamed as compared to canary chicks.
Adult canaries can not be hand tamed so easily. They take too much time to get friendly with a human. Where the canary chicks can be hand tamed and become human-friendly.
How the canaries can be hand tamed?
If we talk about adult canaries, they need more time and patience to get closer to humans and be friendly. But, you can reduce your efforts if you go for a baby canary to hand tame it.
Prices pulled from the Amazon Product Advertising API on:
Product prices and availability are accurate as of the date/time indicated and are subject to change. Any price and availability information displayed on [relevant Amazon Site(s), as applicable] at the time of purchase will apply to the purchase of this product.
So, first of all, we would discuss the procedure and steps of hand taming for baby canaries.
Selection of Baby Canary

Separating the Canary Baby from Parents

Feeding the Canary Baby

Call to the Baby Canary

Making the Baby Canary Friendly

The initial stage of Hand Taming

The Final stage of Hand Taming
1. Selection of Baby Canary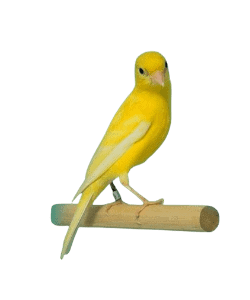 The first and the most important part is the selection of a canary baby. For this purpose, you have to select one of the baby canaries from the nest when they are hatched.
The canary chick may not be more than a week as it would be hard for you to train and hand tame it.

The other thing is you must go for the male baby canary as you would like to hand tame the male canary which may start singing for you while sitting on your hand.

It is hard to know whether the canary chick is male or female but you can choose the one which has a round and big head amongst other canary babies in the nest. The best practice is to select two chicks to be safe in the future.
2. Separating the Canary Baby from Parents
After you have chosen your baby canary, you have to separate it from the parents and keep it under the required temperature at a safe place.
To hand tame the baby canary, it is suggested to separate the baby canary from parents within a week or after 5 days, before it gets to know the parents.
3. Feeding the Canary Baby
Well, now you have separated the baby canary and placed it at a required temperature, you have to feed it regularly. It is very important that before feeding the baby canary, you have to make a sound or a call to the baby canary so that it gets used to that specific sound, call, or tune. In this way, the baby canary would know that it's time for the food.
4. Call to the Baby Canary
The canary chick may always be fed after the specific call or sound. You need to make a specific sound or call before you feed the baby. The same call or sound should be adopted for a month at least so that the baby canary gets used to it. And, this call would be the call when you will train it for hand taming.
5. Making the Baby Canary Friendly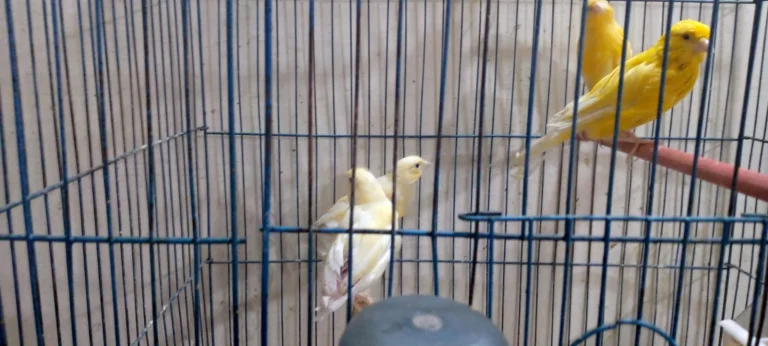 Now you have selected a specific call or sound for the canary chick. The next thing is to make the baby canary bird be used to your hand. You can keep the baby in your hand and feed it with the specific call. But, make sure that baby canary-bird has now feathers and can sit on your hand.
Usually, it is practiced after the baby canary is 10 days old. Now you can put it in your hand. From this stage, you have to spend more time with the baby canary so that it can judge and know you.
6. The initial stage of Hand Taming
After 15 to 20 days with a specific call for feeding, now you would be able to keep the baby canary bird in your hand. It will now sit and ask for feed.
At this stage, the canary would be very friendly and tamed on your hand. You have to keep it on your hands for several minutes on daily basis and feed it regularly.
This process would continue for a month when the canary baby would start jumping and flying.
7. The final stage of Hand taming
Once the canary baby reaches 30 days or 1 month, it would now try to jump, fly and even eat seeds/ nesting food by itself. At this stage, you have to keep the seeds and nesting food in your hand and try to award him the feed after the call.
You have to keep the bird on a table or somewhere in the distance. Now call him with the specific tune while showing him or offering him the feed. In this way, it would start to fly from the table to your hand or from the cage to your hand.
Keep this continuous for at least 20 more days so that the canary may get full used to your hand and surroundings. It is also suggested to change the place of the baby canary constantly so that it may get used to you and your call.
In case if you train him at a specific place so it may not perform elsewhere or outside of your aviary.
Once you get confident that now the canary bird has been hand tamed now you can allow him to free fly in your space and do offer him food with your hand with a specific call.
In this way, it will be hand tamed easily.
I hope now you have got to know that how can canaries be hand tamed. I will soon upload a video and detail training session so that It will be easy for you to hand tame the canary bird.
Please let me know if you have any questions regarding hand taming the canary birds, I would love to help you and guide you. You can contact me through the contact page and our social media links.